No Doctor's Referral Needed
A medical referral is not required to make an appointment but check with your insurance provider to determine if they require one for coverage.
Get Started Right Away
Our Saskatoon clinics have physical therapists ready to see you right away.
No extra fee.
University Trained Therapists
All physical therapists, occupational therapists and exercise therapists have the skills and experience to help guide you after an injury.
Physical Therapy is for Everyone
From infancy, through the working life and as function becomes impaired by the aging process, physical therapy can decrease symptoms and restore function each step of the way.
Check out these five tips to reduce neck and back pain on long car rides that can help you be pain-free and refreshed when you arrive at your destination.
Read More

→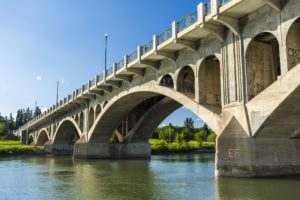 Bourassa & Associates Rehabilitation Centre is proud to announce a three-year partnership with Saskatoon Council on Aging (SCOA).
Read More

→
Spending the majority of the day sitting can have many damaging effects such as weight gain, postural related neck and back pain, and headaches. Fortunately, there are ways to undo the damage of sitting.
Read More

→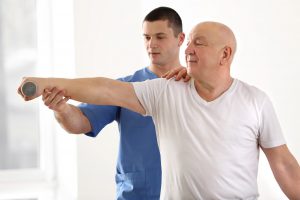 The onset of osteoporosis can make you vulnerable to repeat bone fractures and falling. Protect yourself with some basic physiotherapy training.
Read More

→
Treat your headache with corrective physical therapy before relying on medication. Learn the common causes of the mid-day headache.
Read More

→
The sensation of ringing in your ears is an actual condition referred to as Tinnitus. If you are suffering from tinnitus then physical therapy treatment can help.
Read More

→